Rosalind Russell , Founder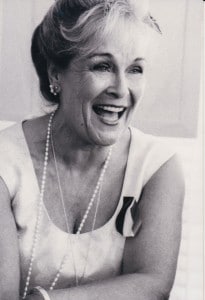 "Helping Women & Children in Nepal"; an ordained minister 1991, graduate of Santa Anita Church Ministerial School; a humanitarian; a prison ministry supporting inmates to prepare them for release for successful, productive lives, now over 35 years; her love of cats especially but all animals, brought her into working with the Southern California Abyssinian Rescue group to assist in fostering, rescuing furry companions; a peace activist, providing peace classes in the school, Top of the World-Nepal, R Star built and runs in Nepal; she is proactive regarding her health and exercise, enjoying hiking and swimming and kayaking which keep her ready for the rigors of traveling and living in Nepal; hobbies include writing snail-mail posts on her own greeting card line; painting, she refers to as whimsical; photography; has loved traveling all her life beginning with short bus trips alone as an 8 year old going to an aunt's home in Bakersfield.
When asked what drives Rosalind this is what she states:
"I have to ask myself, what am I here to do? What am I passionate about? What is my heart's desire and then have the courage of my convictions? I choose in favor of my passion every time to every change presented"!
Additionally Rosalind is active beyond her own organization with: Laguna Beach InterFaith Group; Laguna Beach Beautification Society, the view and tree committee; is partnered with the Advisory Board of One Global Family Foundation, Manav Sadhna, both are partnered in building homes for earthquake victims in Nepal with R Star; Laguna Beach Prison Coalition which supports inmates and paroles and creating court changes; is a member of S.A.R.A.H., a group of interfaith women directed to world peace; Southern California Abyssinian Rescue. Rosalind has served on boards and committees since the 1980's.
Rosalind has 8 adopted children from Nepal, Rabindra, Radha, Saraswati and Santosh all from the same family who adopted her including their parents, with papers; and now 8 grandchildren who call her 'Granny-Mother'.
Michael Porto-Gathright, President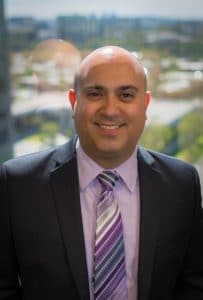 Michael Porto-Gathright is a sales professional and entrepreneur with a passion for non-profit initiatives. Armed with over 25 years of extensive experience in management, Michael has a relentless drive to improve his community, and he's brought his talents to both small-scale and global non-profit organizations and public companies in a wide variety of industries. Michael is dedicated to using his skills and knowledge to empower the people around him, and this has driven him to spend hundreds of hours volunteering for a wide range of faith-based and humanitarian relief initiatives.
As a proud father and husband, Michael is a firm believer in the value of corporate responsibility, and he champions the unique role that companies play in the communities where they do business. He's been networking for over twenty years through various trade shows and organizations—including BNI and Chamber of Commerce, —and his combination of business sense and communication skills have allowed him to build thriving, long-lasting relationships throughout the industry. Michael is proud to serve as a member of R Star's Board, one of his favorite passions, where he has dedicated himself to develop strategies for achieving tangible fundraising outcomes.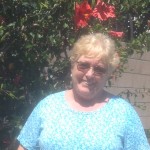 I worked as a Graphic Designer for McDonnell Douglas Space Systems until I injured my wrists; I am Credentialed in CA & NC as a teacher in Art Education, K-12, now retired. Always I've been BIO Linda Toren photoa volunteer in schools, churches and a few charities as being in service keeps me vital. Helping create community has been one of my long term goals. Because I knew Rosalind Russell personally since 1980, I got involved in R Star Foundation from its beginning doing graphic work, organizing, advising, gifting original water colors to sell at auctions to raise funds for the projects; gave a small fundraiser in October 2014 for R Star. I have continued over the years to volunteer in whatever capacity appropriate based on my knowledge and skills for this wonderful organization. I believe R Star is a very worthwhile organization as it adheres to its purpose of helping women with trainings to develop skills, teaching women's literacy classes, teaching them self worth and value' , and educating children by building and running a school which add to the future growth of the people in Wojethar village. The current focus is to build homes to protect the villagers since the earthquakes beginning April devastated all R Star's 48 villages. Rosalind with her adopted son Rabin are creating collaborations to do just that. I like being connected to winners, and this organization is all that.