Dilli Silwal "Siddhartha", M.A.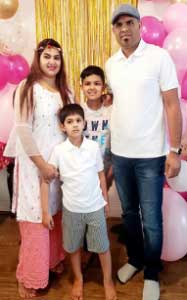 Siddhartha is how I am known. I became acquainted with the R Star Foundation when I met Rosalind, "Auntie", in 2003 on her first working trip to Nepal. Both my wife Gita and I liked the project with the goats for the village women very much as we understood how the project would lift the women. We are both from the rural area of Kavre which remains one of the poorest Districts of Nepal.
My wife and I legally immigrated to the USA in 2007. In 2014 we were granted our green cards. Auntie has remained in contact with us through the years as well as participated in some of the 'road' shows I work to promote the imports I manufacture in Nepal.
We have supported R Star ever since we arrived with a percentage of our sales; introductions to Nepali dignitaries, supplying clothing to be sold at events R Star has a presence.
When I was asked to join the Board in 2009, I was honored but was not available to do so until this year because of growing my business and raising my two sons with my beautiful wife. It pleases me to be part of the continuing and broadening works for the village women which I directly know about as my Mother remains in our village of Methinkot, one of the villages which benefitted from the first project, the goats. We know exactly how the programs work and witnessed the changes in the lives of many, many women and their families as well as beyond our village home.
I know I will complement the ongoing work of R Star because of my direct rural village life heritage, especially the Kavre District. I can guide by knowledge regarding the pulse of what is needed to bring the most good for those we serve in Nepal. My Nepali community here in the USA will further benefit the goals of R Star. I am excited to be part of a selfless group as R Star is!
Alvin B. Sanders, born in Pasadena, California. During his teen years of high school and through the first two years of college Alvin started a landscaping business and continued to build the business which is where he met Rosalind Russell, Founder of R Star Foundation, and began their budding friendship to this day. At 28 years of age, Alvin credits Rosalind with making the decision to become a chiropractic doctor. He sold his lucrative landscaping business and graduated in 1994 and has practiced in Arizona to this day.
Al and Rosalind never lost touch. He enjoyed her pursuits to help people to the point he was elected to the Board of Directors because he sees the difference the organization has made. Since the devastation of the earthquakes, Al has personally donated more between his busy working life, always ready to lend a hand and knowledge to further the efforts abroad. "Rosalind's integrity and unselfish work to help others here and abroad inspires me, lifts me to do the added work to be part of the fine foundation. I am honored to serve those in need while joined with the fine people of the Board, both Directors and Advisers".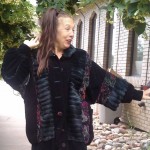 I have known Rosalind for more years than we can count on both of our hands and feet. My Background: Travel Agent, Seamstress, mother of a son, now grandmother, Artist (Doll Artisan), Youth Counselor, Outdoor Educator, active in church, served on a number of boards and committees. One thing has been consistent,jenny travel, since I was born. Which added to my experiences and knowledge, of people and places. All of the above has helped me in my Advisory Capacity with Rosalind and R Star Foundation from the inception. TO add to my support I have donated Art Dolls and items for a few of the silent auctions over the years to generate added income since I am not able to be present for other help. I conducted my own fundraising events in my town of Boulder, CO following the earthquake. Rosalind and I talk about many items of business for the foundation frequently. Definitely during the Nepal Earthquake, we talked of many details on what was happening at the time. We talk about: Travel plans, Fund Raising, what we are getting as supplies for Nepal. I fully believe in what R Star Foundation provides our 48 villages from goats to micro-financing, skilled training, the literacy classes and of course the wonderful elementary school with its very own well! My travels will take me to Nepal in the near future!
Laura Lafoia Ava-Tesimale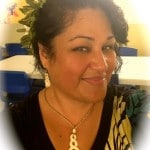 Laura is a Pacific American businesswoman, humanitarian, community organizer, and interfaith peace activist. Her professional career spans over 30 years in Mortgage Banking holding positions such as Branch Manager, Account Executive, and Corporate Executive–managing production and operational divisions of multi-million dollar real estate lending firms. Since 2001, Laura has also been the CEO of AVA Consulting & ManagemeBIO Laura board of advisornt, as well as Founder and President of One Global Family Foundation.The list is large on all Laura has done and does do. In 2005 she met Rosalind at BE THE CAUSE event in Long Beach. Lightly they remained in contact, always with the intention to do something together to upgrade the world. Now that has come to be with Laura joining the R Star Foundation's advisory board, as well as being highly busy with many non-profits, one benefitting Nepal since the earthquake.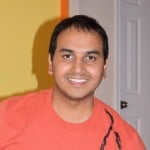 I was born in Ojhetar VDC, Nepal in 1983. After completion of high school in Kathmandu Nepal I transferred to the University of Texas at Arlington where I graduated with Microbiology and Chemistry degree in 2008, and now I am aimed at my MS.
I joined Thermo Fisher Scientific and started my successful sales profession. Besides, work I love to travel and create music, and share time with my wife and two daughters.
I have been volunteering for the R Star foundation since 2003 with the original website, advice and always interested in the work which has helped far beyond my own village which R Star is involved with deeply.
I met Rosalind when she was in Nepal in 1988, and have always known about her through my brother Rabindra. It was a natural thing to join the board as there is no doubt how I want to help the country of my birth who needs help beyond anything I ever knew until learning by living in the wonderful USA, and knowing my Mom Rosalind's work along with my older brother who does the work on the ground. I admire them both and I know from here I can add to even more successes with the amazing organization of R Star!
Tom Davis of DAVIS Law, APC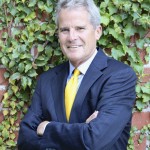 Thomas P. Davis founded his firm in 2001 with the fundamental purpose of providing BIO Tom Davis Photolegal services in a way that aligned with his philosophy—combining diligence, intelligence and civility as the underlying principles. The firm is committed to furthering client goals, fostering client relationships, and providing a level of quality service, responsiveness and performance that is unmatched. He has known and served on The Laguna Shanti Board with Rosalind Russell in the early '90's. When R Star Foundation began work in Nepal, Tom followed the development and encouraged her, helping where possible, including updating the BYLAWS in 2015 and attending events of R Star's. Tom's philanthropic interests have seen him heavily involved in these organizations: Tom is the Founding Director, Chhahari, a Nepalese Orphanage; Former Director, President and Vice President of the OC Epliepsy Society; Former Director, President, and Vice President of Laguna Shanti; Former Director of the Friendship Shelter; Former Director of the SchoolPower Endowment Fund in Laguna Beach; Member, Chair of the Laguna Beach Community Foundation; and Member, Laguna Beach Foundation Professional Council as well as Vestry, St. Mary Episcopal Church, Laguna Beach.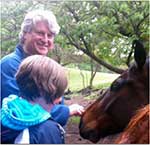 Originally from New York, now resident and licensed, practicing architect in Laguna Beach since 1987., Bob has always been a leader in his field, which led to how he met Rosalind Russell and became familiar with her foundation.
When asked if he would like to join on the Board of Directors, his reply was an instant "YES!" Bob was interviewed by the Board and unanimously elected as a member of the Board of Directors.
During his time on the board, Bob led the R Star Foundation to their first fundraiser which they put on at the lovely Tivoli Terrace in Laguna Beach. Bob's generosity toward the fundraiser offset otherwise costs, truly making it a successful 'FUN-raiser!
Time became a challenge for meeting with the board as actively ash he preferred because of his already flourishing business continued to another level of business, added subtraction of time too by becoming a grandfather of his eldest daughters beautiful daughter, and youngest daughter entering high school. Just the same, Bob remains connected to R Star as an active Board of Advisory member. Since the earthquake he has lent his time to look at prospective housing repairs in Nepal, bringing in other leaders in the community from engineers to contractors.
He and his family hope to make the long arduous journey to visit the school and a few of the villages within the next few years.
My main interest in the ongoing work of R Star Foundation pertains to its clear focus on female, community and child empowerment in Nepal; the advancement of cottage industries, family self-subsistence, and child-education. Currently the earthquake disaster requires a different path to regain balance for the villagers comes first, but with a swift return to what R Star has been successful with will continue to lift everyone. At the start of the R Star Foundation I was on the original Board serving for years from Vice President to Secretary, Treasure, creating the original BY-LAWS as well as preparing the 501(C) paperwork in order for R Star to be tax exempt. Currently I serve as an Advisor, always eager to help the work to continue successfully forward.
Kim DeBroux's background has been serving most of her life in service through Rotary International. She is currently involved writing grants for young girls in Central Oregon as well as for R Star. Kim is also the Fundraising Chair for Boy Scouts Pack 18 in Oregon. Prior to her retirement Kim was a Dental Hygienist following college. Her father was a dentist which influenced her choice of professions. Later Kim followed her heart in the financial world with Tax and Financial consulting which she continues to this day in her home in Bend, OR. Kim frequently comes to CA to support her interests here while attending our fundraisers. While a young woman, Kim was a life guard. Swimming remains one of her keen interests.
CEO for 4th Way, formerly an Executive with Higher Octave, subsidiary of Virgin Records.
Former Manager HBC of Nepal, Regional Director of R Star Foundation & media salesman.
Retired Allstate Insurance Agent, currently Health insurance salesman & real estate investor.
Consultant, grant writer and speaker/teacher on 501(c) foundations.
Interior designer, retired, mother of three.
Former Executive Banker and Consultant for International Affairs.