Jeanny Russell– Artist, teacher and guide for teenagers
I have known Rosalind for more years than we can count on both of our hands and feet. My Background: Travel Agent,  Seamstress, mother of a son, now grandmother, Artist (Doll Artisan), Youth Counselor, Outdoor Educator, active in church, served on a number of boards and committees. One thing has been consistent,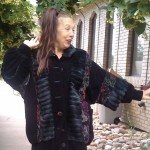 travel, since I was born.  Which added to my experiences and knowledge, of people and places. All of the above has helped me in my Advisory Capacity with Rosalind and R Star  Foundation from the inception. TO add to my support I have donated Art  Dolls and items for a few of the silent auctions over the years to generate added income since I am not able to be present for other help. I conducted my own fundraising events in my town of Boulder, CO following the earthquake. Rosalind and I talk about many items of business for the foundation frequently.  Definitely during the Nepal Earthquake, we talked of many details on what was happening at the time.  We talk about:  Travel plans,  Fund Raising,  what we are getting as supplies for Nepal.  I fully believe in what R Star Foundation provides our 48 villages from goats to micro-financing, skilled training, the literacy classes and of course the wonderful elementary school with its very own well!  My travels will take me to Nepal in the near future!
Laura Lafoia Ava-Tesimale
Laura is a Pacific American businesswoman, humanitarian, community organizer, and interfaith peace activist. Her professional career spans over 30 years in Mortgage Banking holding positions such as Branch Manager, Account Executive, and Corporate Executive–managing production and operational divisions of multi-million dollar real estate lending firms. Since 2001, Laura has also been the CEO of AVA Consulting & Manageme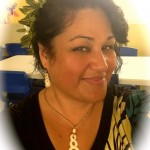 nt, as well as Founder and President of One Global Family Foundation.The list is large on all Laura has done and does do.  In 2005 she met Rosalind at BE THE CAUSE event in Long Beach.  Lightly they remained in contact, always with the intention to do something together to upgrade the world.  Now that has come to be with Laura joining the R Star Foundation's advisory board, as well as being highly busy with many non-profits, one benefitting Nepal since the earthquake
Linda Torena – Licensed CA & NC teacher, currently teaching in NC, formerly a graphic artist
I worked as a Graphic Designer for McDonnell Douglas Space Systems until I injured my wrists; I am Credentialed in CA & NC as a teacher in Art Education, K-12, now retired. Always I've been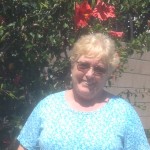 a volunteer in schools, churches and a few charities as being in service keeps me vital.  Helping create community has been one of my long term goals. Because I knew Rosalind Russell personally since 1980, I got involved in R Star Foundation from its beginning doing graphic work, organizing, advising, gifting original water colors to sell at auctions to raise funds for the projects; gave a small fundraiser in October 2014 for R Star.  I have continued over the years to volunteer in whatever capacity appropriate based on my knowledge and skills for this wonderful organization. I believe R Star is a very worthwhile organization as it adheres to its purpose of helping women with trainings to develop skills, teaching women's literacy classes, teaching them self worth and value' , and educating children by building and running a school which add to the future growth of the people in Wojethar village. The current focus is to build homes to protect the villagers since the earthquakes beginning April devastated all R Star's 48 villages.  Rosalind with her adopted son Rabin are creating collaborations to do just that.  I like being connected to winners, and this organization is all that.
Tom Davis of DAVIS Law, APC
Thomas P. Davis founded his firm in 2001 with the fundamental purpose of providing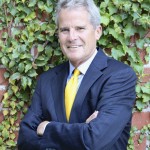 legal services in a way that aligned with his philosophy—combining diligence, intelligence and civility as the underlying principles.  The firm is committed to furthering client goals, fostering client relationships, and providing a level of quality service, responsiveness and performance that is unmatched. He has known and served on The Laguna Shanti Board with Rosalind Russell in the early '90's.  When R Star Foundation began work in Nepal, Tom followed the development and encouraged her, helping where possible, including updating the BYLAWS in 2015 and attending events of R Star's. Tom's philanthropic interests have seen him heavily involved in these organizations: Tom is the Founding Director, Chhahari, a Nepalese Orphanage; Former Director, President and Vice President of the OC Epliepsy Society; Former Director, President, and Vice President of Laguna Shanti; Former Director of the Friendship Shelter; Former Director of the SchoolPower Endowment Fund in Laguna Beach; Member, Chair of the Laguna Beach Community Foundation; and Member, Laguna Beach Foundation Professional Council as well as Vestry, St. Mary Episcopal Church, Laguna Beach.
Bob McGraw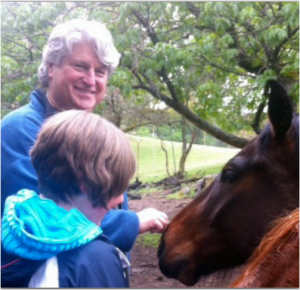 Originally from New York, now resident and licensed, practicing architect in Laguna Beach since 1987., Bob has always been a leader in his field, which led to how he met Rosalind Russell and became familiar with her foundation.
When asked if he would like to join on the Board of Directors, his reply was an instant "YES!" Bob was interviewed by the Board and unanimously elected as a member of the Board of Directors.
During his time on the board, Bob led the R Star Foundation to their first fundraiser which they put on at the lovely Tivoli Terrace in Laguna Beach. Bob's generosity toward the fundraiser offset otherwise costs, truly making it a successful 'FUN-raiser!
Time became a challenge for meeting with the board as actively ash he preferred because of his already flourishing business continued to another level of business, added subtraction of time too by becoming a grandfather of his eldest daughters beautiful daughter, and youngest daughter entering high school. Just the same, Bob remains connected to R Star as an active Board of Advisory member. Since the earthquake he has lent his time to look at prospective housing repairs in Nepal, bringing in other leaders in the community from engineers to contractors.
He and his family hope to make the long arduous journey to visit the school and a few of the villages within the next few years.
Kathie Knowles – Physical massage therapist for the severely disabled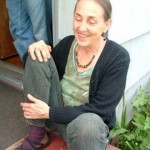 Since inception I have been a passionate supporter of the inspired work of R STAR FOUNDATION, since the first goats arrived over rocky mountain path into hands of grateful women who would pass on the gift to the next village, and use the micro-financing funds to create a cooperative "bank" from which members could borrow to augment self sufficiency in the most imaginative ways.Following the first goat project came the building of the first school, with wondrous pictures of villager women carrying rocks by hand to make the walls which would shelter and nurture the next generation of young women who would continue the evolution toward literacy, and self support in a world so destitute and destroyed.Now the Foundation is challenged in the greatest way, since the earthquake that tumbled these walls built with such sacrifice and such love.I remain confident that with or without walls, these people who have participated in such vision of hope, will rise to the task and build again, that which is not material wealth but the wealth of hearts, and minds working together toward a better future, free of oppression, fear and starvation.I am grateful to contribute in some small part to such an enterprise and serve as an Advisor. R Star is not a "charity" that creates dependency, but rather a bridge to hope, to human resiliency, and to the one reality that we are the hands and hearts of God on this planet and we have to do this together. There is a quotation that remains anonymous to me, that when God created this Earth there were no roads, but where many feet have passed in the same direction, roads are made. May this road lead to a happier and more prosperous future for all concerned.  Namaste.
Richard Russell – Angel 24-7 Ministries overseer
My main interest in the ongoing work of R Star Foundation pertains to its clear focus on female, community and child empowerment in Nepal; the advancement of cottage industries, family self-subsistence, and child-education.  Currently the earthquake disaster requires a different path to regain balance for the villagers comes first, but with a swift return to what R Star has been successful with will continue to lift everyone. At the start of the R Star Foundation I was on the original Board serving for years from Vice President to Secretary, Treasure, creating the original BY-LAWS as well as preparing the 501(C) paperwork in order for R Star to be tax exempt.  Currently I serve as an Advisor, always eager to help the work to continue successfully forward.
Barry Ferency – California Manufacturer & Investor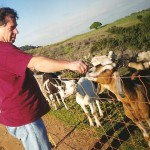 My early years were in Ohio, then moved to the East Coast until the 1980's where upon I moved to Long Beach to run the manufacturing company I continue with until now. My family remains in the East, with one grandson by my late son, and a grand daughter by my eldest.
In my manufacturing business, one major buyer of our sewing and stamping work, Harley-Davidson which I am proud to work with and for 33 years, still going strong. Always meeting new people with interesting ideas I find a pleasure while expanding my knowledge in what goes on in our world which is what brought me to the R Star Foundation with my lifetime friendship with Rosalind. From the start/formation of the Nepal work of the R Star Foundation, 2003, I have been aware and involved. I have seen it grow and expand with careful planning and tenacity as only Rosalind can do. Her visions are an inspiration to me, to many. When asked to join the Board, I didn't hesitate whatsoever because I believe in the work going on to help so many forgotten people, including right here in the USA. As a Board of Directors member for a few years, I learned more about the organization I observed from its start, and was more taken with how one woman could do so much for so many. At this time I am proudly on the distinguished Board of Advisors as I do believe in the organization very much.
Professor Dan Dykema – Chair at Southern Arkansas University, Music Department
Sharon Wilson – CEO for 4th Way, formerly an Executive with Higher Octave, subsidiary of Virgin Records
Rabindra Sitaula – Former Manager HBC of Nepal, Regional Director of R Star Foundation & media salesman
Patrick Freeman – Retired Allstate Insurance Agent, currently Health insurance salesman & real estate investor
Barbara McMurray – Consultant, grant writer and speaker/teacher on 501(c) foundations
Jonette McNaughton – Interior designer, retired, mother of three.
Victor Mitsunaga – Former Executive Banker and Consultant for International Affairs
Betsy Moffat– Licensed California Teacher and house wife