Rosalind Russell is Founder/CEO of R Star Foundation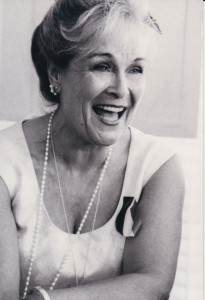 "Women Helping Women & Children in Nepal"; an ordained minister 1991, graduate of Santa Anita Church Ministerial School; a humanitarian; a prison ministry supporting inmates to prepare them for release for successful, productive lives, now over 35 years; her love of cats especially but all animals, brought her into working with the Southern California Abyssinian Rescue group to assist in fostering, rescuing furry companions; a peace activist, providing peace classes in the school, Top of the World-Nepal, R Star built and runs in Nepal; she is proactive regarding her health and exercise, enjoying hiking and swimming and kayaking which keep her ready for the rigors of traveling and living in Nepal; hobbies include writing snail-mail posts on her own greeting card line; painting, she refers to as whimsical; photography; has loved traveling all her life beginning with short bus trips alone as an 8 year old going to an aunt's home in Bakersfield.
When asked what drives Rosalind this is what she states:
"I have to ask myself, what am I here to do? What am I passionate about? What is my heart's desire and then have the courage of my convictions. I choose in favor of my passion every time to every change presented"!
Additionally Rosalind is active beyond her own organization with: Laguna Beach InterFaith Group; Laguna Beach Beautification Society, the view and tree committee; is partnered with the Advisory Board of One Global Family Foundation, Manav Sadhna, both are partnered in building homes for earthquake victims in Nepal with R Star; Laguna Beach Prison Coalition which supports inmates and paroles and creating court changes; is a member of S.A.R.A.H., a group of interfaith women directed to world peace; Southern California Abyssinian Rescue.  Rosalind has served on boards and committees since the 1980's.
Rosalind has 4 adopted children from Nepal, Rabindra, Radha, Saraswati and Santosh all from the same family who adopted her including their parents, with papers; and now 6 ½ grandchildren who call her 'Granny-Mother'.
Kim DeBroux, President

Kim DeBroux is R Star's President.  Her background has been serving most of her life in service through Rotary International.  She is currently involved writing grants for young girls in Central Oregon as well as for R Star. Kim is also the Fundraising Chair for Boy Scouts Pack 18 in Oregon.
Prior to her retirement Kim was a Dental Hygienist following college.  Her father was a dentist which influenced her choice of professions.  
Later Kim followed her heart in the financial world with Tax and Financial consulting which she continues to this day in her home in Bend, OR. 
Kim frequently comes to CA to support her interests here while attending our fundraisers. 
While a young woman, Kim was a life guard.  Swimming remains one of her keen interests.  
Kim brings much to the Board with her grant writing, money understanding and enthusiasm for life with her frequent laughter.
Santosh Sitaula, Vice President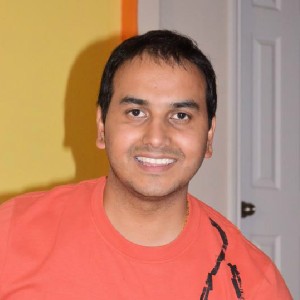 I was born in Ojhetar VDC, Nepal in 1983. After completion of high school in Kathmandu Nepal I transferred to the University of Texas at Arlington where I graduated with Microbiology and Chemistry degree in 2008, and now I am aimed at my MS.
I joined Thermo Fisher Scientific and started my successful sales profession. Besides, work I love to travel and create music, and share time with my wife and two daughters.
I have been volunteering for the R Star foundation since 2003 with the original website, advice and always interested in the work which has helped far beyond my own village which R Star is involved with deeply.
I met Rosalind when she was in Nepal in 1988, and have always known about her through my brother Rabindra. It was a natural thing to join the board as there is no doubt how I want to help the country of my birth who needs help beyond anything I ever knew until learning by living in the wonderful USA, and knowing my Mom Rosalind's work along with my older brother who does the work on the ground. I admire them both and I know from here I can add to even more successes with the amazing organization of R Star!
Dr. Alvin B. Sanders -Vice president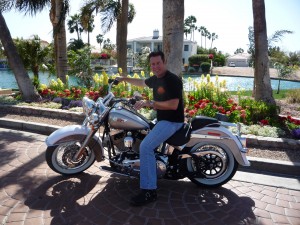 Alvin B. Sanders, born in Pasadena, California. During his teen years of high school and through the first two years of college Alvin started a landscaping business and continued to build the business which is where he met Rosalind Russell, Founder of R Star Foundation, and began their budding friendship to this day.  At 28 years of age, Alvin credits Rosalind with making the decision to become a chiropractic doctor. He sold his lucrative landscaping business and graduated in 1994 and has practiced in Arizona to this day.
Al and Rosalind never lost touch.  He enjoyed her pursuits to help people to the point he was elected to the Board of Directors because he sees the difference the organization has made.  Since the recent devastation of the earthquakes, Al has personally donated more between his busy working life, always ready to lend a hand and knowledge to further the efforts abroad.  "Rosalind's integrity and unselfish work to help others here and abroad inspires me, lifts me to do the added work to be part of the fine foundation.  I am honored to serve those in need while joined with the fine people of the Board, both Directors and Advisers".
Michaela Jeppson -Secretary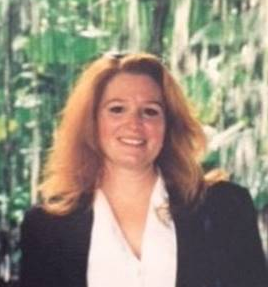 I first hear of and briefly met "The Goat Lady" through the Women's Club of Laguna Beach back in 2008 then I got the privilege to learn more about the Rosalind and the R Star Foundation when she spoke at the Exchange Club of Laguna Beach in 2009.
I started hearing more and learning of her trips and the success in what the goat trade does for the women population in the villages. Next, I heard about the schools for the children and the school building had completed construction. Once, I saw the progress of the R Star Foundation's program and the large amount of women's lives it is positively affecting in that part of the world.
My husband and I made a decision to move back to Laguna Beach in 2012, we finally moved back in 2014 and the first item on my list was to start getting back involved in the organizations that pulled at my heart strings. R Star Foundation is one of those organizations that I feel is still growing and is in need of board members that can make a difference. I am hoping to bring my marketing skills, organization skills for fundraising events and whatever else Rosalind needs, I hope I can jump in and bring what is required or find the right person that can do what this organization needs to continue forward as it has. Looking forward to meeting new potential people to help support this organization.
Betsy Woodall -Treasurer

Betsy has served on our Board of Advisors since 2005.  She has been present for our fundraisers and certainly offered advice through the years as well as encouraging and supporting the Foundation.  Betsy is a Certified Teacher, though currently retired, living in Salt Lake City, UT with her CPA husband Howard who has also served as our treasurer.  Together they raised their adult daughter Tessa who is soon to graduate college.  Tess has been our primary "Kindle" loader for the gifts sent to our Top of the World-Nepal elementary school.  As you can see, Betsy and her entire family have all served R Star as dear volunteers.
Additionally Betsy enjoys walking, biking and some kayaking too.  She loves crafts and creating including interior design.  Betsy always says "Yes" when asked to help, often coming up with better ways to accomplish our goals.  
Betsy is a blessing to the Foundation without question.