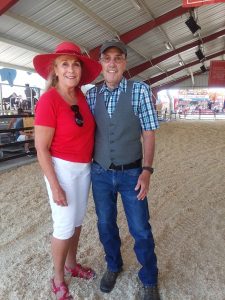 August 3, 2017, LB INDY printed the below announcement: (Thank you INDY)!
R Star Foundation founder Rosalind Russell meets up with foundation volunteer Dan Laney, a livestock judge at the Orange County Fairgrounds. Laney has taught women in Nepal how to care for the goats R Star supporters have provided to villagers.  Click Here For Full Article
More info on R Star: Rosalind@RStarFoundation.org or call: 949 497 4911.